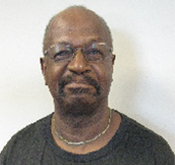 "Upon purchasing my first vehicle, My Pensacola CU offered me disability insurance in case I was ever disabled. Now, looking back, that was a blessing because I am now disabled and my Credit Union helped me keep my pick up truck. Thank you!" - Handy S.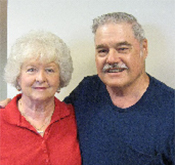 "My Pensacola Credit Union is a great credit union, that we are PROUD of having been a part of for 47 years! They are not only professional in every way, but warm and friendly like family." - Henry and Julia C.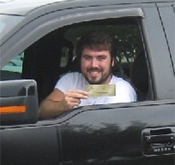 "Thank you for beating everyone's rate and giving me the best deal." - Keldon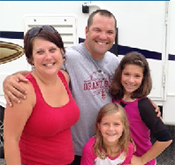 "We Love our Credit Union! We have been members since 1994 and value the relationship we have with My Pensacola Credit Union. We recommend our Credit Union to all of my family, friends, and co-workers because they are top notch." - Jud and Jamie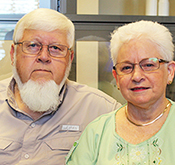 "In July, the Credit Union notified us of some fraudulent charges on our checking account using our debit card. They were very prompt in taking care of this and crediting the money back to our account. We appreciate their help with this!" - Walter and Rachel C.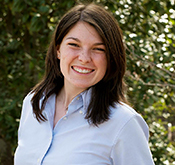 "You won't find any better personal service than My Pensacola Credit Union. As a lifetime member, they have served and exceeded expectations. The staff is there to help you with your needs no matter how big or how small. Any credit union can be good, but it won't become great until its staff develops on a personal level with its members. And that's what My Pensacola Credit Union does!" - Grace C.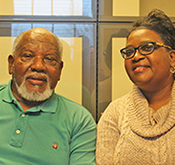 "We have been members for more than 40 years. Our banking experience is always a pleasure. The staff is very pleasant and helpful, going above and beyond to meet our banking needs. In our most recent experience, we had to purchase new vehicles, and our loan officer went beyond her duties to help us. We are fortunate to be members of My Pensacola CU." -John and Constance C.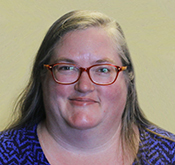 "I've been a member of the Credit Union since my teens. The employees have always been professional, kind, and hard-working. My two experiences buying vehicles were made so much easier through working with Tara Brown, a lovely person and great loan officer. I've never been tempted to move my accounts from the Credit Union, and plan to remain a member of this family." - Rebecca D.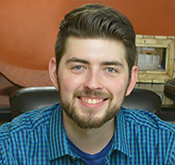 "For my entire life I have been a member of the My Pensacola Credit Union community. So when it came time for me to take out my first loan on a vehicle there was no-one I would have rather turned to. Despite how anxious I was about getting my first car loan, My Pensacola CU made the whole experience simple, understandable, and gave me peace of mind about the entire scenario. I am incredibly grateful for the helpful staff that walked me through this, and I am very thankful that I am part of such a wonderful, caring credit union!" - Corey P.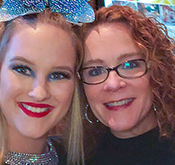 "I am on an account with my daughter. We have the Shazam BOLT$ app that alerts us of debit card transactions over a specific amount. One morning, I got an alert of a transaction from Ross. I asked my daughter about it, she said she hadn't spent that money. Her debit card had been stolen. Because of that alert, we were notified immediately. Using the app, we were able to turn her debit card off and contact the police. The thief was caught the same day. I would recommend Shazam BOLT$ to everyone!" - Collette J.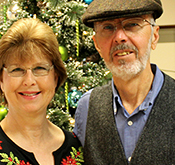 "We received our My Pensacola Visa ScoreCard about eight months ago. We discovered Daily Wins, where we could use our ScoreCard points to bid on gift cards, electronics, and other prizes. We bid on a few gift cards and forgot about it until we were notified that we won a $300 Visa gift card! It came in the mail a few days later. We are very pleased to have it!" - Eddie and Suzette C.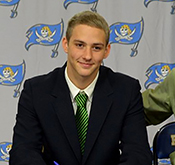 "I appreciate that My Credit Union celebrated my graduation with me. They are really proud of me and what I'm able to accomplish. They even set me up with my first credit card to help me build my credit while I'm in school. Even though I'm going to college out of town, they will still be with me through the Shared Branching network." - Ben H.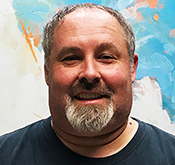 "I've been a member for 19 years. I like that everyone knows me. I'm not just a number. That's not how it is at other banks and credit unions. It's that personal touch. That's what it's all about!" - Seamas H